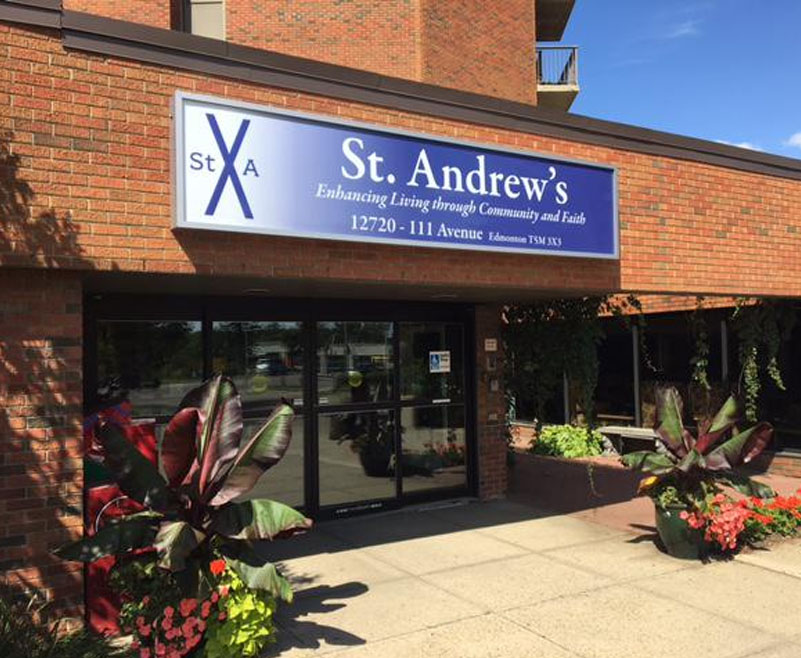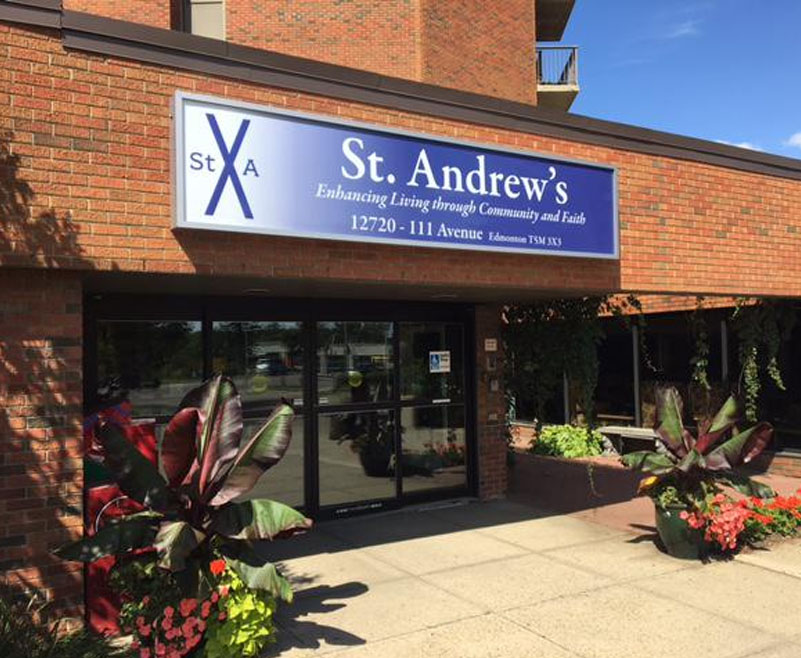 Since 1980, St. Andrew's Centre has offered residents affordable, safe, and reliable housing. Nestled in the heart of the Westmount neighbourhood, St. Andrew's Centre is a charitable, non-for-profit organization, home to an energetic population of seniors from all walks of life.
As a non-denominational, multi-faith community, we strive to provide our residents with access to support services, social opportunities, and other features that help to promote the highest level of wellness. From our Artist in Residence program to our Resident's Association, there's no shortage of choices available for our tenants to get involved. Our staff, many of whom have diverse backgrounds in the geriatric field, seek to create a supportive, caring, and most of all, enjoyable environment for our residents.
On behalf of the St. Andrew's team…welcome home!